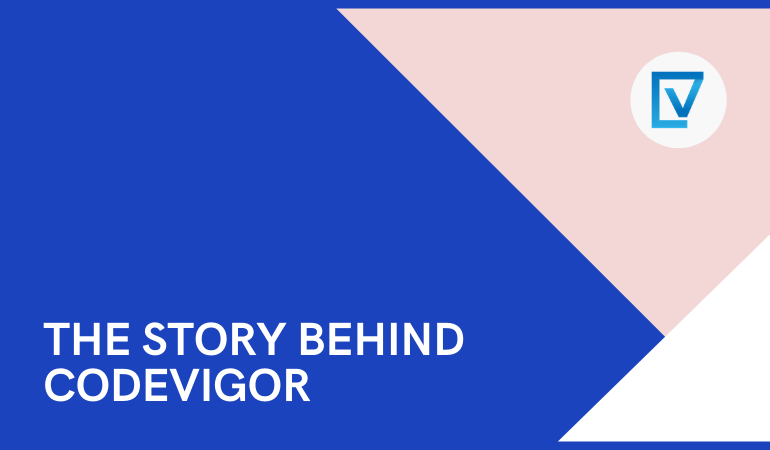 November 12, 2020
Stepping towards change
Codevigor was founded in 2014 by Suyash Sumaroo with the aim of providing digital solutions to the Mauritian market. Since then, Codevigor has been developing at a breathtaking pace and has been at the forefront of the Blockchain technology in Mauritius and Africa.
Revenue Generation versus Innovation
The initial vision of Codevigor was always about solving problems, providing value and disrupting existing sectors, with the use of new and emerging technologies. At first, this was a difficult endeavour to engage in. The lack of an existing tech startup-focused ecosystem was very apparent which brought along a set of other problems like lack of investment and opportunities in the Mauritian market. A major strategical decision was needed: focus on revenue or focus on research and development. Revenue generation for a business is probably the single most important component for the successful day-to-day running of all operations. Focusing on revenue, although important, was not what Codevigor is about. We collectively decided to set up a model where we would generate revenue but at the same time, invest at least 50% of the revenue on research and development and on innovative technologies that were bound to change the way things worked. This was a very difficult model to use since the amount of effort needed to sustain this system was nearly double of what you would expect from a traditional business and the lack of cash flow at the start of the journey was very difficult to manage. However, we never compromised on our ethos and mission. Our first employees helped us a lot to develop in the initial stages and Codevigor will always be grateful to them for helping us grow the company. Our current employees are now working even harder to make sure that we live up to our mission statement.
Results of our decisions
This model allowed us to focus on three very important things that are now part of the DNA of Codevigor: research and development, development of SaaS businesses and Blockchain. Our focus on research and development allowed us to explore new technologies like Blockchain and cryptography. This eventually gave us a clear competitive advantage over other companies in the tech sector. Today, Codevigor is among the leading Blockchain companies specialized in the development of Blockchain and SaaS applications. During our journey, we launched several revenue-generating services which pushed the boundaries of innovation in Mauritius. Codevigor was the first company to launch a commercial Blockchain App via StoragePlus.io, which is a Blockchain-based Document Management System.
Full steam ahead
We eventually went one step further with the launch of Horizon Africa along with Akash Balluck. Horizon Africa is a Proof of Authority-based Permissioned Blockchain to bridge the gap between the concept of Blockchain solutions to their actual implementation. During our journey, we strengthened our partnership with various other companies including Wakanda and XTM and together we are building the next generation of Blockchain-based and high-revenue SaaS solutions for the international market.
We are still very early in our mission and we, as an entity, understand that we have a long way ahead in becoming the first real successful tech startup in Mauritius. We hope to achieve this dream with our current model focusing on innovation and bringing value to our partners and clients.
by Suyash Sumaroo